Become our reseller for just $1!
Moreover, you do not have to pay any other fees. You have no hosting costs. Your website will be hosted in our data center. Register now for free at Smmturk.org and start selling our services at profit.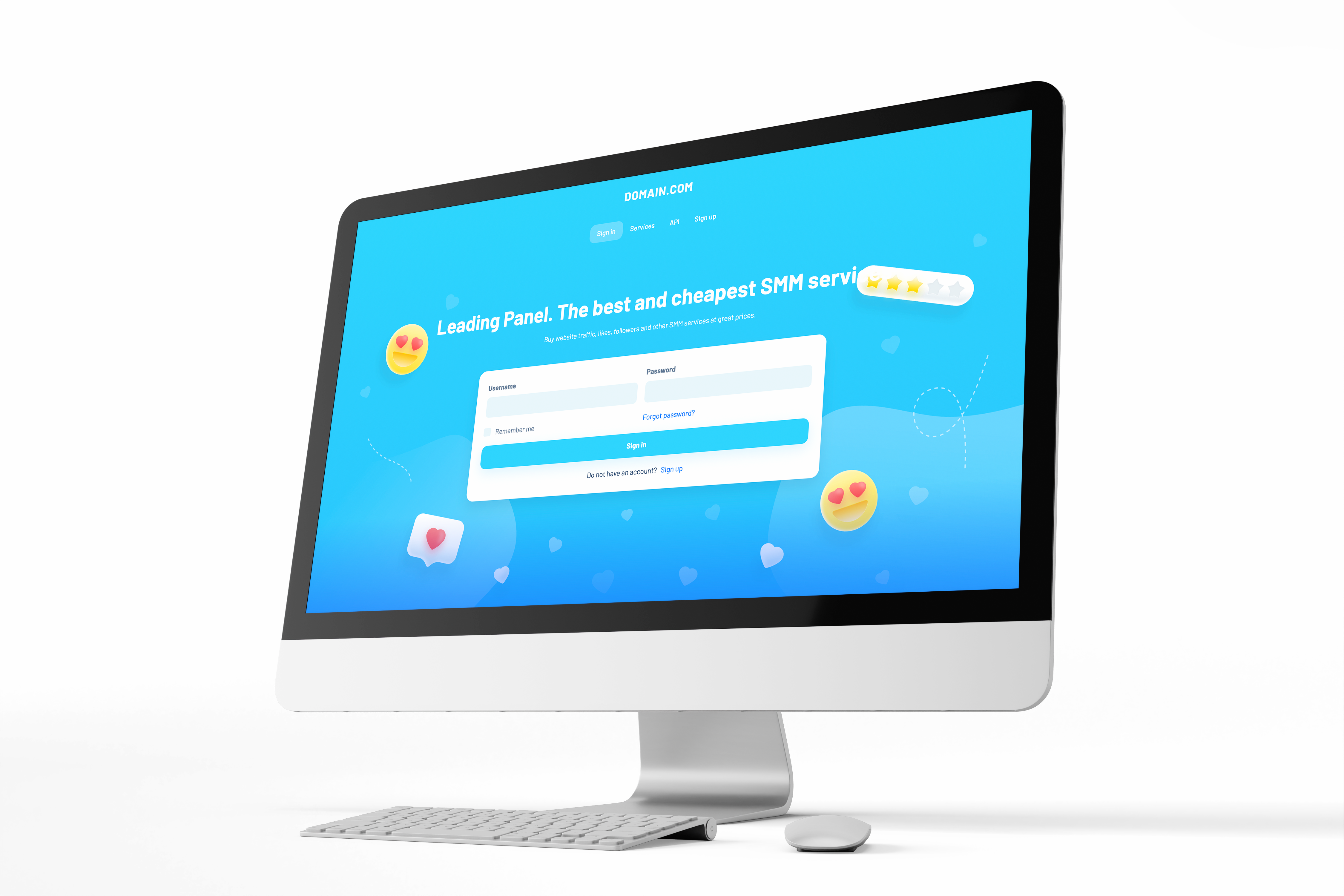 Why should you become a Smmturk Reseller?
Because Smmturk provides you with dealership advantages. Some of its advantages are listed below.
Your order quantity or your earnings don't matter to us! You would only pay us $1 each month.
You can contact us at any time. You can call us, send a support request or send an e-mail.
Thanks to our unique software infrastructure, your site is always accessible.
All of our services are stable and working instantly. Your customer is valuable to us.
You can customize the design of your website without any coding knowledge.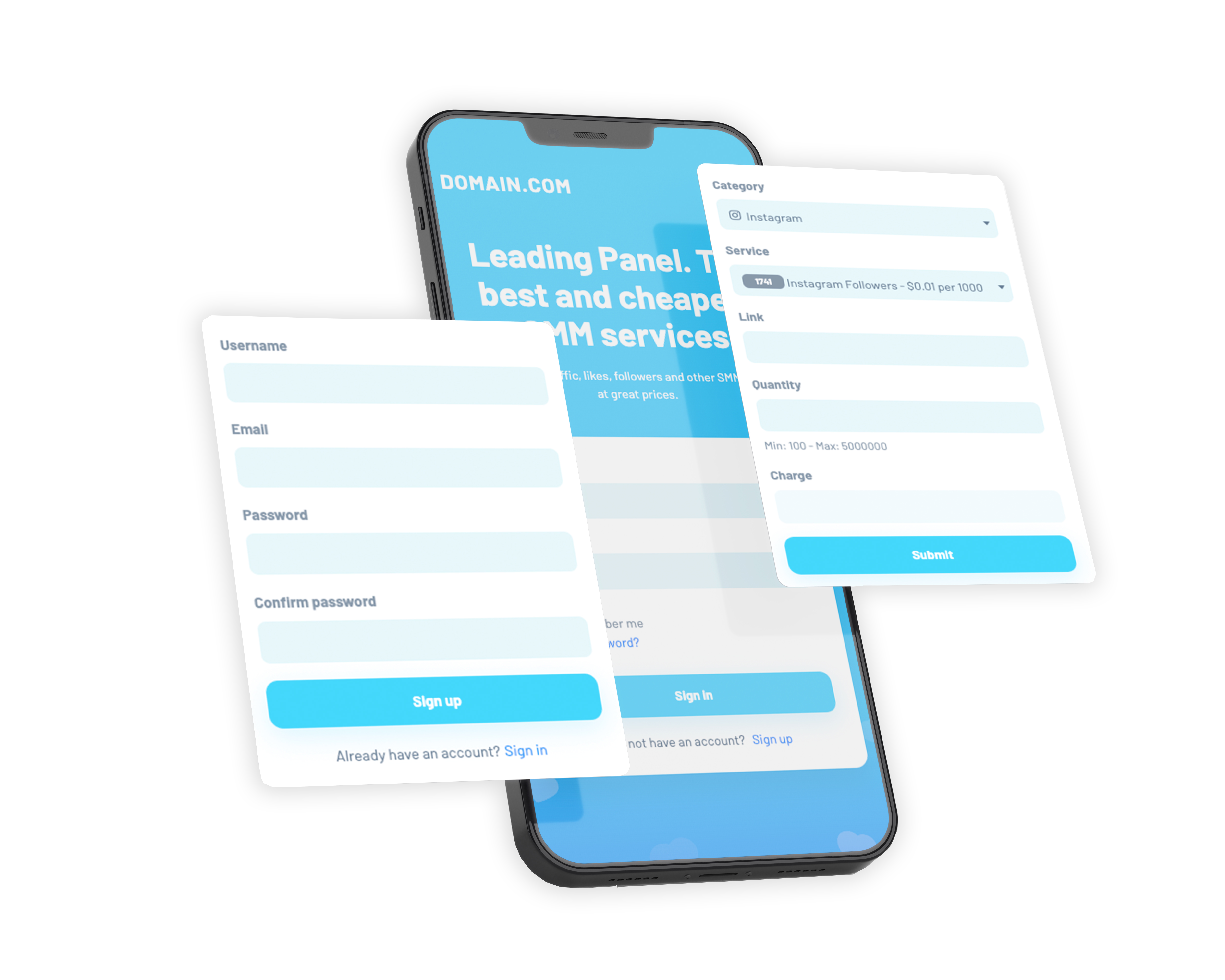 Mobile Responsive Interface
You can design the interface of your website compatible with mobile and tablet thanks to our comprehensive editor. Developing a mobile and tablet compatible website interface with drag-and-drop technique is that easy!
Comprehensive Editor
You can customize your pages and colors with the comprehensive editor without any coding knowledge. If you have a coding knowledge, you can design your own html interface thanks to the legacy editor.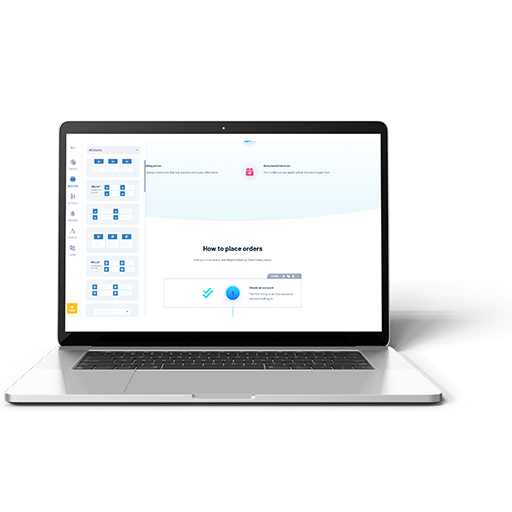 How can I become a Reseller?
It's very difficult to make your business stand out in the modern competitive market. It doesn't matter how good your product is, ineffective marketing does not generate revenue at all.
Register into our panel, fill in all the necessary data.
Add money to your account and get ready to add a new dimension to your business.
Create a child-panel order after purchasing your domain name.
Start making money by selling our services on your website!
Frequently Asked Questions
We've compiled some frequently asked questions. If you cannot find the answer you are looking for, you can contact our support team.
An SMM panel is an online store where you can buy various social media marketing services to build your online presence.
What SMM services do you offer?
We offer such SMM services as likes, followers, views and more.
Are your SMM services safe to use?
Absolutely! Our SMM services are 100% safe to use, they won't get you banned.
Use the mass order option when you need to place multiple orders at the same time.
Drip-feed is a powerful tool that allows you to build the engagement slower, depending on your desired speed. For example, if you want 1000 likes on your post, you can portion this quantity to make it all look seamless: 100 likes/day for 10 days, as an option.